UUP Organizing Academy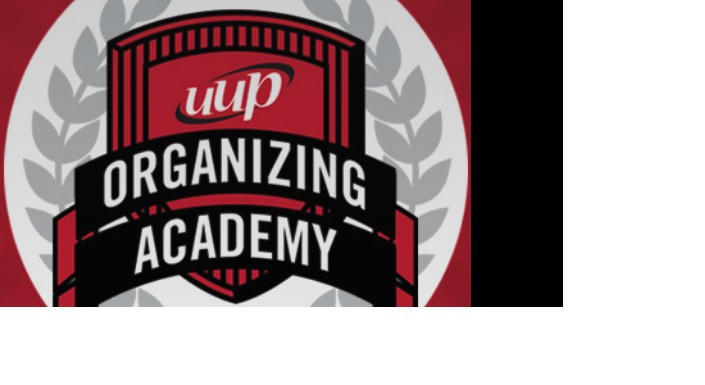 Wednesday, April 26, 2023
Dear UUP Colleagues,
UUP's Organizing Academy is a training program on internal union organizing for UUP members who are serious about strengthening and growing our union. In the year since its inception, 145 UUP members across the state have participated in the Organizing Academy.
Due to the continued interest in the UUP Organizing Academy, we will continue to offer these trainings for the next year. The schedule is composed of several week-long "sessions" - four this Summer and one during the 2024 Winter break - in which all trainings will be offered. The sessions are:
Summer Session I: June 5th through 9th, 2023
Summer Session II: June 12th through 16th, 2023
Summer Session III: July 31st through August 4th, 2023
Summer Session IV: August 14th through 18th, 2023
Winter Session 2024: January 8th through 12th, 2024
The Organizing Academy imparts valuable organizing skills in two levels:
The 100-level covers individual skills such as organizing conversations, assessments, list work, and union communication techniques. It is appropriate for and recommended to any new union activists and organizers, Department Reps, and new delegates and leaders.
The 200-level expands to ongoing projects and team-building, such as planning techniques, organizing systems, political organizing, new hire outreach, and running campaigns. It is recommended for chapter leaders (and those interested in becoming chapter leaders), those involved in chapter-wide projects, and anyone who has completed the 100-level.
I invite you to share this information with your chapter's activists, member-organizers, and fellow leaders. The Organizing Academy website has more information on scheduling and training content, as well as links to sign up for training sessions. Additionally, you can contact your chapter organizer to set up a training session for members at your chapter.
In solidarity,
Alissa
Alissa G. Karl, PhD
Vice President for Academics
United University Professions