Contract Negotiations Bulletin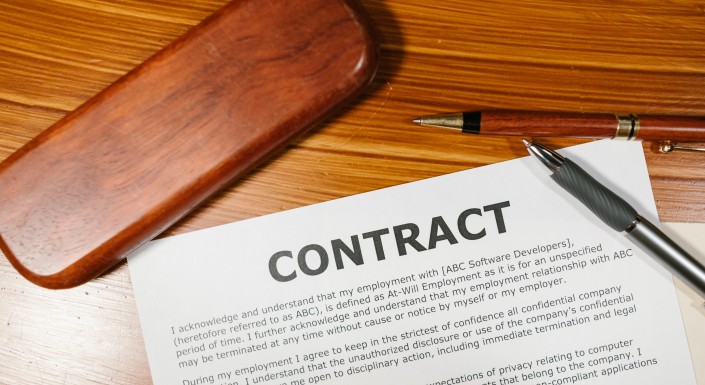 Thursday, June 22, 2023
Dear Colleague,
I am pleased to announce that UUP has reached a tentative agreement with the State on a new contract and that the UUP Negotiations Committee has voted to send it out for ratification.
This proposed agreement is a four-year deal, covering the period from July 2, 2022 through July 1, 2026. The proposed agreement is one of the richest contracts in our history, bringing in well over one billion dollars of new money for our members. It is a balanced contract, addressing the varied needs of our diverse bargaining unit which includes structural gains that achieve decades-long bargaining priorities for UUP.
In addition to across-the-board salary increases, the agreement provides on-base money to members that addresses unit-specific priorities. The agreement narrows the scope of the DSI process, minimizing management discretion. It establishes a Retention Award system with 7- and 12-year on base increases for long-serving employees. It makes transformative gains in the per-course minimum salary for part-time academic faculty. It increases location pay and brings additional compensation to our hospital employees. Finally, it raises minimum salaries for our lowest-paid academic ranks and SL grades.
Health insurance premiums shares remain unchanged in this tentative agreement, as do co-pays, deductibles, co-insurance maximums, and prescription drug costs. The proposed agreement also achieves longstanding UUP priorities by establishing 12 weeks of fully paid parental leave and securing progressively longer term appointments for contingent faculty.
Highlights of the proposed agreement include the following:
Across the board (ATB) salary increases as follows: 2% in 2022; 3% in 2023; 3% in 2024; 3% in 2025. The 2022 and 2023 increases are fully retroactive.
Increase minimum salaries for academic rank and professional SL grades: All minimums for rank and SL grade increase by the ATBs with larger adjustments in the minimum salaries for the lowest academic ranks and SL grades.
On-base DSI: 0.5% pool for discretionary salary increases (DSI) each year. The first year will be distributed across the board ($400 for full-time employees, pro-rated for part-timers).
Retention Awards: Builds on existing Service Awards to establish an on-base, longevity salary increase for full-time employees of $1000 after 7 years (variations depending on title) and $800 after 12 years. Details are described below.
Per course salary minimums for part-time academic faculty: Increases over the life of the agreement to $6000 for University Centers and $5500 for Comprehensive and Technical campuses in 2026.
Lump Sum Bonus: Employees on-payroll at the date of ratification and April 30, 2024, will earn a $3000 lump sum bonus, not on base, pro-rated for part-time employees. The award will be split; $1500 on July 1, 2024 and $1500 on July 1, 2025. Eligible employees who separate from service after April 30, 2024 will receive both.
PGY Salary Scale: The PGY salary scale for Medical Residents and Fellows is included in and protected by the agreement. The scale will advance by the ATBs, plus additional adjustments to maintain salaries comparable to other residency programs.
Location Pay: Increases to $4000 Downstate and $2000 Mid-Hudson by 2025.
Holiday pay: Hospital workers will have the option to choose holiday pay or comp-time for all State holidays, with holiday pay as the default option.
On-call pay rates: Increased to $8/hr upstate, and to $10/hr in NYC and on Long Island.
Paid Parenting Leave: Provides up to 12 weeks of fully paid parenting leave, which can be used instead of or in conjunction with current leave benefits.
Progressively Longer Terms for Contingent Faculty: Part-time academics will earn 1 year term appointments after 3 years of work; Full-time Lecturers, as well as Clinical and Research titles on the non-HSC academic campuses, will earn a 3 year term appointment after 7 years of work.
Joint Labor-Management Committee programs: Significant new funding for the Individual Development Award, Drescher Leave, and CLEFR programs.
Professional Title Review: Created two positions in SUNY System Admin to conduct a comprehensive review of the SUNY professional title series.
I encourage everyone to carefully review the more detailed explanation of proposed changes which is attached. In addition, the full language of the tentative agreement is also now posted on the Members' Only website.
If you have questions about the contract, do not hesitate to contact us at: contract@uupmail.org.
To be implemented, the tentative agreement must be ratified by the UUP membership. The ratification vote will be conducted electronically. Postcards containing instructions regarding how to access the electronic ballot will be mailed by August 9. UUP members who have provided e-mail addresses to UUP will also receive e-mails with instructions regarding how to access the electronic ballot on August 10.
Online voting will start at 9AM on August 10 and close at 5PM on August 24. UUP members may vote at any time during this period. The results of the vote will be announced after the balloting window has closed on August 10.
This tentative agreement achieves a number of goals that UUP established as key organizational priorities. It deserves your support. I strongly recommend a YES vote when you cast your ballot.
In solidarity,
Fred
Frederick E. Kowal, Ph.D.
President
United University Professions